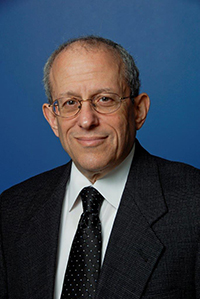 Welcome to Gershenson Consulting, a focused, project-oriented consulting practice.
Gershenson Consulting provides short-term consulting to the non-profit and philanthropic community focusing on:
Big News!
Two Executive Searches Completed
Kids' Meals: I am pleased to announce that Beth Braniff Harp has been promoted to Executive Director.  Beth has been Kids' Meals' Director of Development for the past 8 years and she is excited to take on her new role.  Beth served as Interim Executive Director during the search.  We had over 30 applicants and the committee, led by Kids' Meals Board Chair Wyatt Hogan, did an incredible job identifying the key traits needed and interviewing four finalists.  Congratulations Beth!
The Alliance for Multicultural Community Services: I am pleased that Dan Stoecker has been named CEO of the Alliance.  Dan comes with significant experiences working locally and nationally with organizations focused on community-building, disaster planning and refugees. He is passionate about the many different communities that make Houston so diverse and quite unique.  The Search Committee was led by their Board Chair, Layla Misgina, and they, too, did great work crafting a new job description and assessing the needs of the organization. We had many applicants that led to five finalists.  Congratulations Dan and everyone at the Alliance!
Clients served or being served over the past twelve months- July, 2015 through July, 2016:
Air Alliance Houston*
The Alliance for Multicultural Community Services
Amaanah Refugee Services
Beth Yeshurun Day School
Congregation Brith Shalom
ECHOS
Emerson Unitarian Universalist English Language Acquisition Committee
Emerson Unitarian Universalist Outreach Committee
Hope Clinic
Institute of Chinese Culture (ICC)
Ibn Sina Clinic
Kids' Meals
Kol HaLev
Literacy Advance*
Meals on Wheels Tyler Ministry
Nature Discovery Center of Bellaire*
Neighborhood in Action*
SER Jobs Houston
SIRE
United Way New Executive Circle*
*Pro-bono and volunteer efforts through the United Way of Greater Houston