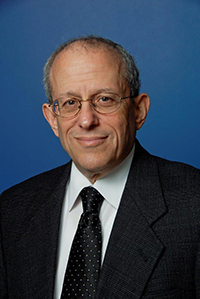 Elliot Gershenson, principal, has been a non-profit leader for over 43 years, recently retiring as president and CEO of Interfaith Ministries for Greater Houston (IM) after 11 years of service. During that time, Gershenson helped IM triple its budget and grow its core services.
Prior to coming to IM, Gershenson worked in the Jewish Community as the Executive Director of a number of non-profits including the Jewish Federation of Greater Harrisburg, PA; Congregation Shearith Israel in Dallas; and the Jewish Federation of Greater Houston where he served as Director of Jewish Philanthropy.
Gershenson is known as a problem-solver and a "turn-around" specialist with special interest in philanthropy, leadership development, project management and coaching new and more seasoned executives. Gershenson's last project at IM was to complete a $14 million capital campaign and building project, which was completed prior to his retirement. Gershenson was honored by IM with the title president emeritus as of July 1, 2015.
Gershenson is a proud graduate of Penn State University (BA) and Lehigh University (Masters) with degrees in Psychology and Counseling. He is currently an adjunct professor at UHD,
co-teaching the class Governance and Organizational Behavior with Andy Hoffman, in the school's Master's Degree program in Non-Profit Management.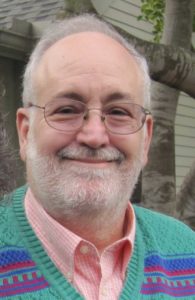 Andy Hoffman, was born and raised in Brooklyn, NY. He attended Yeshiva from Kindergarten to 8th grade followed by John Dewy High School.
He earned an Associates Degree in Recreation Leadership in 1976, a BA in Social Science from Pace University in 1978, a MA in Community Development from the University of Missouri in 1981, and an MS in Publishing from Pace University in 1988.
He began his professional career working for the Boy Scouts of America in Kansas City and was promoted to serve as the Executive Director of the American Humanics program in New York City and finally to Dallas where he served as the Associate Director of the Relationships Division and Director of Jewish Relationships.
In 1990 he began working as SW Region Director for the United Synagogue of Conservative Judaism where, at first, he also served as the Regional Youth Director for USY and Kadima.
Leaving the United Synagogue, in 2001-2002 he worked for a year as a special project assistant at Congregation Shearith Israel in Dallas where he provided professional support and guidance to their Capital Campaign Feasibility Study, and coordinated a $700,000 annual campaign for this 1500 family Conservative synagogue.
In August of 2002 he became Director of Operations for the Solomon Schechter Academy of Dallas and held that position until his employment as Executive Director of Congregation Beth El in La Jolla in 2004.
In 2011 Andy relocated to Houston, TX to serve as the Chief Operating Officer of Interfaith Ministries for Greater Houston where he supervised the agency's primary programs including Meals on Wheels for Greater Houston, Refugee Resettlement, and Interfaith Relations.
In late 2016 he retired from Interfaith Ministries and subsequently joined Gershenson Consulting, LLC, as a consultant for nonprofit organizations. His professional practice focuses on strategic planning, governance, and operations. He shares his professional expertise as an Adjunct Instructor at the University of Houston-Downtown teaching a graduate class in nonprofit governance.